We appreciate your support for this transformational event. Let's make the 2024 Catalyst Conference another resounding success and inspire positive change throughout California and beyond. Together, we are forging a path towards healthier, thriving, and resilient communities for all.
I'll be attending the 2024 Catalyst Conference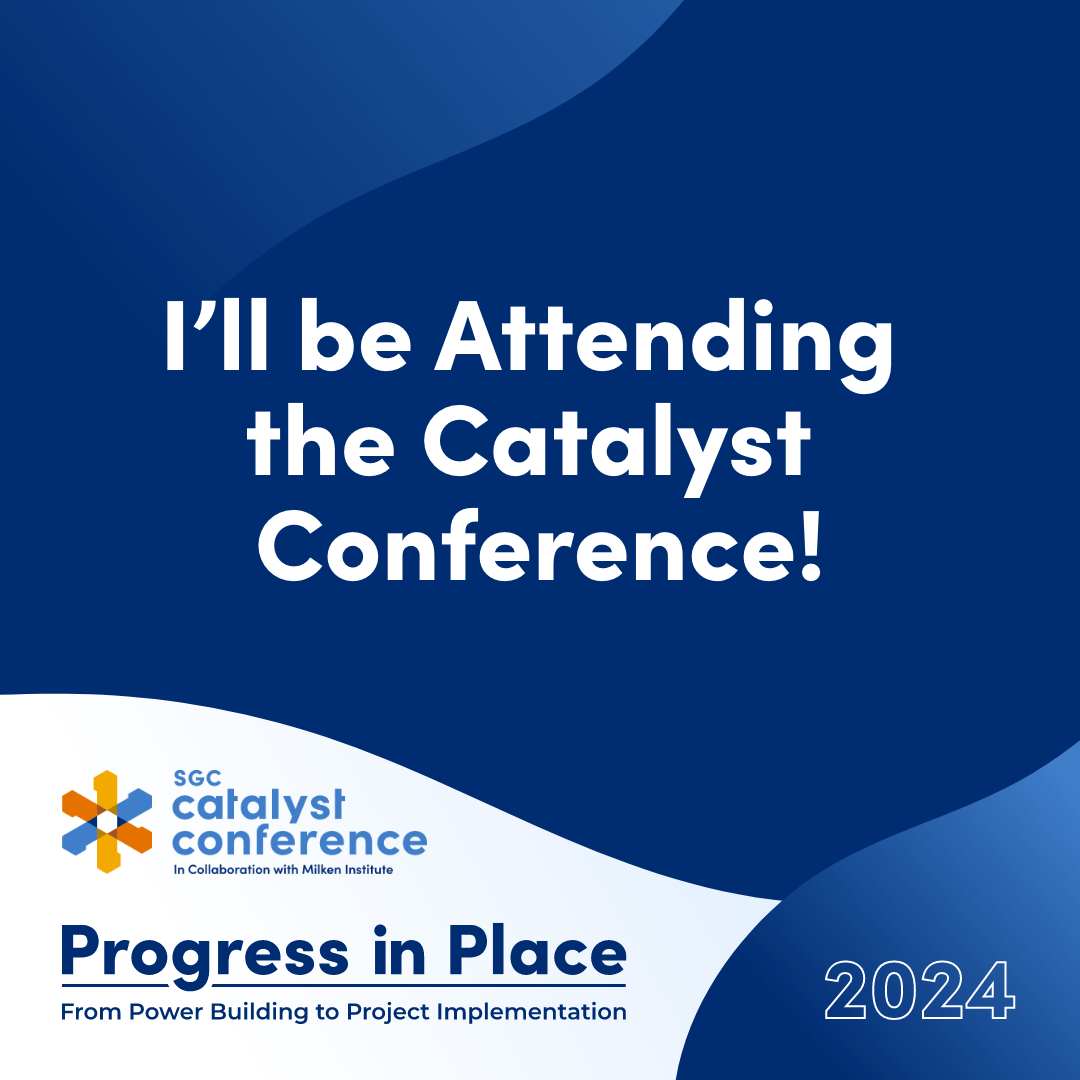 Dimesions: 1080px x 1080px
To Download: Right-click on image and select 'Save Image As…'. Select a location to save the file then click 'Save'. On mobile devices, touch the image and hold until a menu appears and select 'Save to Photos'.
Excited to attend the 2024 SGC Catalyst Conference in Sacramento on Feb 1-2. Can't wait to learn, connect, and be part of this transformative event! Let's come together to advance climate equity and resilient communities. #CatalystConference #ClimateEquity #CommunityResilience